West Freeman Photography Contact
Contact info: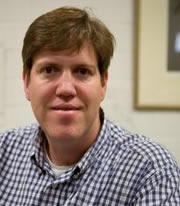 Email: west [at] westfreeman.com

Follow West Freeman @instagram
Follow West Freeman @twitter

West's view of New Orleans Architecture that no one else has, a very unique eye. He can bring that look to your photography that you are looking for.  He has experience with commercial, industrial, editorial, corporate, and architectural photography to bring the best to your annual reports, websites, and all of your marketing needs. West Freeman is one of the leading architectural photographers in New Orleans. To contact New Orleans Architectural Digital Photographer West Freeman email: west [at] westfreeman.com

West's commercial photography clients also regularly require his services in Belle Chasse, Covington, Folsom, Lafayette, and Golden Meadow, Louisiana; Gulfport and Biloxi, Mississippi; and south Texas as well as the Florida panhandle and throughout the world as he has traveled to Hong Kong, China and Chiang Mai, Thailand for clients.
New Orleans Photographer West Freeman specializes in architectural photography. He lives in Historic New Orleans just off of St. Charles avenue, which has the oldest streetcar line still in use in United States.

Architectural Exterior Photographer
Architectural Interior Photographer
Digital Architectural Photographer of Exterior spaces
Digital Architectural Interior Photographer
New Orleans Digital Architectural Photographer
New Orleans Architectural Photographer
New Orleans Historic Architectural Photography
New Orleans Digital Commercial Photographer
Louisiana Architectural Photographer
New Orleans Commercial Photographer
Louisiana Digital Architectural Photographer
Louisiana Fine Art Photographer
Louisiana Fine Art Photography